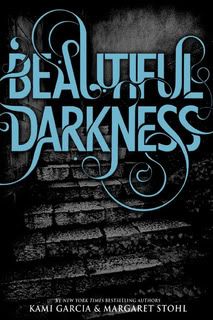 Reading level: Young Adult
Hardcover: 512 pages
Publisher: Little, Brown Books for Young Readers; 1 edition (October 12, 2010)
Language: English
Rating:
Ethan Wate used to think of Gatlin, the small Southern town he had always called home, as a place where nothing ever changed. Then he met mysterious newcomer Lena Duchannes, who revealed a secret world that had been hidden in plain sight all along. A Gatlin that harbored ancient secrets beneath its moss-covered oaks and cracked sidewalks. A Gatlin where a curse has marked Lena's family of powerful Supernaturals for generations. A Gatlin where impossible, magical, life-altering events happen.
Sometimes life-ending.
Together they can face anything Gatlin throws at them, but after suffering a tragic loss, Lena starts to pull away, keeping secrets that test their relationship. And now that Ethan's eyes have been opened to the darker side of Gatlin, there's no going back. Haunted by strange visions only he can see, Ethan is pulled deeper into his town's tangled history and finds himself caught up in the dangerous network of underground passageways endlessly crisscrossing the South, where nothing is as it seems.
★★★★★★★★★★★★★★★★★★★★
I loved Beautiful Creatures! It had the
beginnings
of an awesome story but Beautiful Darkness really got under my skin. I didn't like Lena at all!
The drama...
..oh the drama...
It's every where in this book.
Ethan comes off as a love sick puppy and that was a bit of a turn off for this girl (me lol). Amma is awesome as always and I really enjoyed seeing her work a bit of her magic..so to speak! Every time this story would talk about her pies I started craving them! If "Amma" ever made a cook book I'd totally buy it!
Anywho.
Lena went through a pretty tough situation at the end of Beautiful Creatures. Beautiful Darkness picks up with the loss of a very important character and the
beginnings
of our Caster girl, Lena, having a melt down. It's tough loosing someone you love and when you're still trying to figure out if you're good or evil I think you deserve to have a mini meltdown. Lena has lost herself and ends up shutting out Ethan for 80% of the book while she pals around with her spunky yet bad Dark Caster cousin, Ridley, and a new character that you meet at ____'s funeral, John Breed.
John Breed is bad of course lol I think most people can tell he's trouble just from his name! Add in dark clothes,long hair, supernatural powers, vibrant green eyes, a motorcycle and we've got ourselves a hot new bad boy in this series...with the possibility of a love triangle! Ahh teen angst!
Ethan is an adorable character but he is a total girl in this book! Yes, I know this is fictional story but ugh it frustrated me that not only did his first real girlfriend...the girl of his dreams (literally!).. mentally, verbally, Casterly! abuse him but she also runs off with another guy and after all of that hurt/pain he still takes her back! No way that would happen in the real world! I sooo wanted Amma to smack Lena upside the head with her spatula! Some people think that it's sweet that Ethan is so sure of Lena's love but I found myself hating Lena every time she had an encounter with Ethan. I wanted to strangle her during most of the book! But atlas, She's "claimed" herself. So maybe she'll get back on my good side in the next novel, Beautiful Chaos.
Best Moments of this book (for me) are
Amma's one liners
Every convo between Link and Ethan.
Ethan seeing his Mother.
The mystery of John Breed.
While I didn't love this book as much as the first I still feel deep down that it was a solid 3. Meaning it was a good read. Garcia and Stohl know how to make you feel like you're right the in Gatlin with Ethan, Link, and the rest of the gang.
I'm looking forward to seeing where Beautiful Chaos will pick up..especially since Lena has finally "claimed" herself.
Oh, and I really really hope they will share what Link was doing in Ethan's basement when he was 9 years old! Every time Amma says that line I always bust out laughing! Being that it's Link, I can only imagine what he was doing!